MHWF
MHWikiForums





Thank you Points

: 21

Monster Hunter Information
3DS friends code: 4468-1021-0797


Primary MH Title

:

Monster Hunter 4 Ultimate


Country of Origin (for connection Speed use): US

Subject: GC Games on WiiU? Thu May 29, 2014 4:35 pm

---

Nintendo announced today that they will be releasing a GameCube controller adaptor for the WiiU so you can use the old (and New) GC controllers on the New Smash Brothers games!

Now the question is? Does this announcement also lead way for an announcement at E3 for Virtual console games of GameCube games on the WiiU as well?
Vortiene
Lao-Shan Lung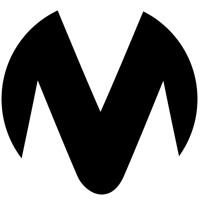 Thank you Points

: 281

Monster Hunter Information
3DS friends code:


Primary MH Title

:

Monster Hunter 4 Ultimate


Country of Origin (for connection Speed use): Canada

Subject: Re: GC Games on WiiU? Thu May 29, 2014 5:45 pm

---

I'm not sure about GC games, but using my GC controllers on any game is something I appreciate :P
dcj91x
Fatalis





Thank you Points

: 284

Monster Hunter Information
3DS friends code:


Primary MH Title

:

Monster Hunter 3 Ultimate WiiU


Country of Origin (for connection Speed use): US

Subject: Re: GC Games on WiiU? Thu May 29, 2014 6:13 pm

---
DanielisAwesome52
Cephalos





Thank you Points

: 4

Monster Hunter Information
3DS friends code:


Primary MH Title

:

Monster Hunter 3 Ultimate WiiU


Country of Origin (for connection Speed use): USA

Subject: Re: GC Games on WiiU? Thu May 29, 2014 8:24 pm

---

I thought when they announced the VC on Wii U, they announced Gamecube games? Anyway if that is true they may actually announce some GCN games at E3
Sponsored content

Subject: Re: GC Games on WiiU?

---