Sai_
Seltas Queen





Thank you Points

: 19

Monster Hunter Information
3DS friends code:


Primary MH Title

:

Monster Hunter 3 Ultimate WiiU


Country of Origin (for connection Speed use): U.S.A

Subject: Arma II Fri Jul 06, 2012 5:30 pm

---

http://www.youtube.com/watch?v=8KK6Fo3Y0AU

Here's an unscripted gameplay. Arma II has many expansions but you can get it for free. The game actually used 225 kilometers of land from Earth, just to prove how it simulates real warfare. This game is also mod friendly as you can get the DayZ mod but you need to buy the game. Very fun and amazing game.
Ares
Seregios





Thank you Points

: 9

Monster Hunter Information
3DS friends code:


Primary MH Title

:

Monster Hunter 3 Ultimate WiiU


Country of Origin (for connection Speed use): US

Subject: Re: Arma II Fri Jul 06, 2012 8:13 pm

---

I am actually thinking about buying this, mostly for the DayZ mod, but still.
Vortiene
Lao-Shan Lung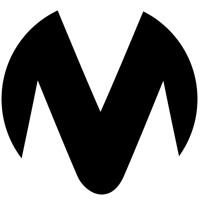 Thank you Points

: 281

Monster Hunter Information
3DS friends code:


Primary MH Title

:

Monster Hunter 4 Ultimate


Country of Origin (for connection Speed use): Canada

Subject: Re: Arma II Fri Jul 06, 2012 8:22 pm

---

over 1500 AI? how about over 3000 actual players?

http://img528.imageshack.us/img528/712/7osy8t.jpg
Shiera
Rathian





Thank you Points

: 44

Monster Hunter Information
3DS friends code:


Primary MH Title

:

Monster Hunter 3 Ultimate WiiU


Country of Origin (for connection Speed use): USA

Subject: Re: Arma II Sat Jul 07, 2012 2:05 am

---