Hanya
Popo





Thank you Points

: 0

Monster Hunter Information
3DS friends code:


Primary MH Title

:

Monster Hunter Tri


Country of Origin (for connection Speed use): 8

Subject: Re: Dream Radar Pokemon b/w2 Sat Oct 13, 2012 6:04 am

---

Didn't want to start a new thread just to ask my question, so I'm hoping that someone here can answer it for me.

I'm on the fence as far as B/W 2 goes. The last Pokemon game I played with any real interest was Diamond/Pearl. I transferred my team from Diamond to Heartgold and raced through that game like it was nothing. Heartgold was OK, but I powered through it too quickly to truly enjoy it. Then I picked up White, which I didn't play very much. I think I got to the Elite 4 and then just dropped it.

So, what's the verdict on B/W 2? Is it worth buying? I wasn't so impressed with the previous games that I'll just buy this one, and seeing as I've only just begun playing Tri, I don't know that I have enough time to dedicate to both games.

Are there any significant changes or reasons why I should pick these up, or do you think I'd be better off just waiting for the next gen?

Hoping the next gen has more to offer. Since the next gen will be on the 3DS, I'm hoping that future games in the series really take advantage of the hardware and provide us with a more rewarding experience. I love the tried and true formula, but I'm a little burnt out on it, currently. The thought of EV training for hours at a time, breeding Pokemon... I enjoy those things, but they're so incredibly time-consuming it's not even funny.
Chipou
Kecha Wacha





Thank you Points

: 9

Monster Hunter Information
3DS friends code:


Primary MH Title

:
Country of Origin (for connection Speed use): 8

Subject: Re: Dream Radar Pokemon b/w2 Sun Oct 14, 2012 10:20 pm

---

If you didnt like black or white you really arent going to like the sequel any more. The plots worse and what it really offers is just faster ways to train/get shit cheaper/move tutors/some more random shit such as PWT and movies (Which isnt a bad thing). If you didnt like the core game to begin, some small substantial upgrades arent going to have you jumping for joy
Otoshimo
Seregios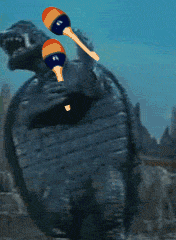 Thank you Points

: 9

Monster Hunter Information
3DS friends code:


Primary MH Title

:

Monster Hunter 3 Ultimate 3ds


Country of Origin (for connection Speed use): Distortion World

Subject: Re: Dream Radar Pokemon b/w2 Mon Oct 15, 2012 12:45 am

---

@Chipou wrote:

If you didnt like black or white you really arent going to like the sequel any more. The plots worse and what it really offers is just faster ways to train/get shit cheaper/move tutors/some more random shit such as PWT and movies (Which isnt a bad thing). If you didnt like the core game to begin, some small substantial upgrades arent going to have you jumping for joy


Uh, not really truthful on the whole not-liking-either-version thing. I didn't care for B/W at all besides the fact the elite 4 was in te 80's after mainstory. Yet I love B/W 2 for what it is. It's not the greatest pokemon game there is, yes. But it's pretty fun, entertaining, and nicely put. some 'flaws' here & there I coukd nit-pick at but I enjoy it ( lool i should since I'm already on my 3rd run thru of the game XD )


Sponsored content

Subject: Re: Dream Radar Pokemon b/w2

---