Owainn
Kelbi





Thank you Points

: 0


Subject: Hunters in the CSRA Sun Jan 20, 2013 10:46 pm

---

Well it is evident that Capcom has decided to use Nintendo as their MH partner. MHP3G coming out for the 3DS but it will not support Online Play like MHP4 will. I was wondering 2 things.
1. Are there any hunters in the Augusta, Ga general area. I moved here from Miami and have been having difficulties finding fellow hunters to play with. If you are interested dont hesitate to PM me!

2. Do we have an the ability to get MH on the 3DS to go online? Does anyone know if there is any work being done on this? Kinda like xkailink *I think its called, its been a while since I played MHFU on PsP*
Otoshimo
Seregios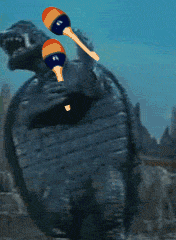 Thank you Points

: 9

Monster Hunter Information
3DS friends code:


Primary MH Title

:

Monster Hunter 3 Ultimate 3ds


Country of Origin (for connection Speed use): Distortion World

Subject: Re: Hunters in the CSRA Tue Jan 22, 2013 5:29 pm

---

1) we can do you one better, theres an entire forum full of hunters here that'll be happy to hunt with ya!

2) i thinkits been set in stone that the 3DS mh will not be online capable, only local connection

dcj91x
Fatalis





Thank you Points

: 284

Monster Hunter Information
3DS friends code:


Primary MH Title

:

Monster Hunter 3 Ultimate WiiU


Country of Origin (for connection Speed use): US

Subject: Re: Hunters in the CSRA Tue Jan 22, 2013 6:15 pm

---

Also,

http://mhwiki.forumotion.net/t9310-mh3u-3ds-meet-up-and-play-events

Just a little information on getting play events started.

Once we get some going after MH3U comes out we will have them posted and they will be listed on the calander located in the "Portal".

So if you are not planning on getting a WiiU to play online we will still help you find some groups locally to play with if we can.

Look around the forum and join us on the chat box there is a lot to see and talk about and to learn.
Owainn
Kelbi





Thank you Points

: 0


Subject: Re: Hunters in the CSRA Thu Jan 24, 2013 11:14 am

---

Wow that is awesome. Thanks. I was playing MH on the PSP while I was in Miami, Fl. I had no issues finding people who were like minded to hunt with. Unfortunately moving to a smaller city/town it made it extremely hard to find like minded people since its a very niche community. This forced me to fly solo for the most part which kinda killed one of the best features about MH that I loved. *Solo gaming to me gets boring.* But thanks for the replies guys, I'll be checking things out.
Sponsored content

Subject: Re: Hunters in the CSRA

---