Will
Rathalos





Thank you Points

: 45

Monster Hunter Information
3DS friends code:


Primary MH Title

:

Monster Hunter 3 Ultimate WiiU


Country of Origin (for connection Speed use): 'Murica

Subject: Dust 514 is now in open beta Wed Jan 23, 2013 7:59 pm

---

So for those of you who don't know what Dust 514 is, it's a PS3 exclusive first person shooter that is linked to the Eve online universe, people from eve can use their big ship lazors t do orbital bombardments, also Eve players are the ones who you fight for, so it's pretty crazy and pretty big.

and did I mention....

Spoiler:

Anyways, is anyone playing this right now? I am downloading it as I type this but thought It'd be nice to find out if any of you are playing and if so maybe we could play together and what not.
Vortiene
Lao-Shan Lung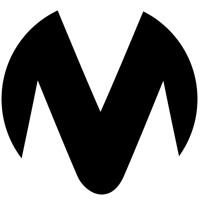 Thank you Points

: 281

Monster Hunter Information
3DS friends code:


Primary MH Title

:

Monster Hunter 4 Ultimate


Country of Origin (for connection Speed use): Canada

Subject: Re: Dust 514 is now in open beta Wed Jan 23, 2013 11:33 pm

---

sup will

once you get in game, please apply to TunDraGon corporation, which is the Eve corp i am a part of. If you want planetary bombardment in the future I or perhaps other members of tundragon can provide it for you. There are also a couple of tundragon Eve players on Dust, (I dont have a PS3).