AkantorKing
Popo





Thank you Points

: 0

Monster Hunter Information
3DS friends code:


Primary MH Title

:

Monster Hunter Tri


Country of Origin (for connection Speed use): 8

Subject: Cestus Weapon Concept Tue Apr 09, 2013 12:49 am

---

A

cestus

is an ancient battle glove that predated boxing gloves; they were usually made with leather strips and sometimes filled with iron plates or fitted with blades and spikes, making them technically weapons in the right hands.

Now, we all know the weapons in Monster Hunter are larger than their actual counterparts in real life. But hey, big weapons for big monsters. Now, a Cestus of course would be obviously bigger... so what do I have in mind? God of War III had a pair of Cestus (the Nemean Cestus to be exact; look it up) and they looked incredibly powerful. Short ranged, but powerful.

Imagine having this in the game. Tell me if its imbalanced or not, because I know I'm not the best at fine tuning. I mostly just spew ideas that are then tuned by other people. So tell me, what do you think? Yes, you could live out your dreams and pretend you're a Brachydios... if that's the kinda thing you're into.

Advantages:

A filled Fury Meter, a bar which builds with every successful blow, allows a Hunter to unleash an area-of-effect/elemental special the next time he unleashes a Charge Attack, which varies in effect depending on the materials it was made from. A Gobul Cestus will flash brightly, acting as a Flash Bomb, while a Brachydios Cestus will generate a giant explosion.

Can KO monsters.

Decent speed.

Doesn't need to be drawn.

Great agility.

High raw damage.

Disadvantages:

Charge Attacks cost stamina.

Charge Attacks require timing.

Extremely short range.

Low elemental damage.

Unable to block.

Unable to cut tails.
Vortiene
Lao-Shan Lung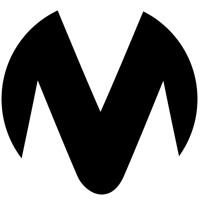 Thank you Points

: 281

Monster Hunter Information
3DS friends code:


Primary MH Title

:

Monster Hunter 4 Ultimate


Country of Origin (for connection Speed use): Canada

Subject: Re: Cestus Weapon Concept Tue Apr 09, 2013 3:30 am

---

this would be a cool weapon alongside hammer. Maybe like a dualsword speed hammer.

relevant