ShadowCeadeusDM324
Tigrex





Thank you Points

: 9

Monster Hunter Information
3DS friends code:


Primary MH Title

:

Monster Hunter 3 Ultimate 3ds


Country of Origin (for connection Speed use): 8

Subject: 3ds question Sat May 04, 2013 9:17 pm

---

I'm planning to get a new SD card for my 3DS of a higher capacity. So:
1. Which is the highest capacity the system will allow? (original model 3DS not the XL)
2. Which brand is the one I should use? (mine came with a Toshiba SD card and somewhere I read I should use the same type)
3. How do I transfer the apps and photos? (Can I just cut and paste the folders from one to the other?)
Vortiene
Lao-Shan Lung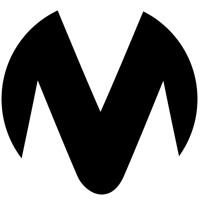 Thank you Points

: 281

Monster Hunter Information
3DS friends code:


Primary MH Title

:

Monster Hunter 4 Ultimate


Country of Origin (for connection Speed use): Canada

Subject: Re: 3ds question Sun May 05, 2013 2:33 am

---

Any SDHC card will work on a 3DS, so thats up to 32 gigs.

If you for some reason buy an SDXC with 128gb, i don't think that would work. It might, because SDXC is identical to SDHC in all but its file system, so the only thing would be if the 3DS is capable of dealing with its file system, which I don't know.

edit: it can, so if you want to buy one of these monsters

http://www.amazon.com/Lexar-SDXC-Flash-Memory-LSD128CRBNA133/dp/B004SAMZW4

it will work, according to this:
http://www.neogaf.com/forum/showthread.php?t=488934

but only if you reformat the card to FAT32, which is pretty easy, and you can google it


Usually sandisk has reliable SD cards, lexar is okay while currently selling the huge 128gig ones.

I dunno about transferring files however. It depends on how 3DS stores them, but usually you can't mess around with them once they are on the SD card.
dcj91x
Fatalis





Thank you Points

: 284

Monster Hunter Information
3DS friends code:


Primary MH Title

:

Monster Hunter 3 Ultimate WiiU


Country of Origin (for connection Speed use): US

Subject: Re: 3ds question Mon May 06, 2013 8:31 am

---

Yes, you can just cut and paste from one memory card to the other and it works just fine when you put it back in the same 3ds the original data came from. Just make sure you ALWAYS have the 3ds off when taking out or putting in the memory card.
Sponsored content

Subject: Re: 3ds question

---