So Conception II released yesterday here in NA and is suppose to release
later on sometime this year
in MAY for the EU teritories... Conception I never made it westward and it was pretty amazing that 2 got here at all.
Conception 2 is distributed by Atlus the ones who do the SMT/Persona, Code of Princess/Dragons Crown, and the etrian odyssey series. So they do a wide variety of RPG games with several different twists to them.
Conception is no different.
In C2 you are tasked with ridding the world of Dusk Circles, portals that allow monsters to enter our world. There are 7 (main ones) and several mini ones. Your main party to explore these dungeond consist of just you (a male) and one female partner (you can choose this partner from several choices) and up to nine children.
Here is where it gets interesting. The children work like a "monster collecting" game of sorts each one being either male or female and having 1 of 30 different job classes. You gain these "children" by making theme with one of the female characters and how strong the child is depends on how strong your "bond" is with that female. Your bond with that female goes up or down depending on your story interaction with her.
This happens in a "dating sim" type fassion. During the non dungeon part of the game you will have a heavey story driven part of the game where you will often be faced with 3 choices.. Each choice will have a different reaction from the characters around you making their friendship level with you go up or down. the stronger the level the stronger the children you make, the better they fight in battle.
But there is more to it than that. You have lots of items, armor and weapons, dlc, missions and special events that can happen as well. So there is a lot more to the game than just Making babies and fighting.
As far as the differences in the Vita and 3DS version if you played the demos you may think they are completely different as the 3ds version only gives you a quick sample of a few of the elements of the game and the vita version actually gives you about an hour of the first part of the game... but all in all they are the exact same game with a few minor differences from what i played on both versions.
The
Vita
has a bit more crisp graphics from the OLED screen but this is to be exspected.. not much in the way of touch controls though.
The
3DS
has 3d battles and some 3d cut scenes which looks nice, several touch screen comands and a lot of the items from the top screen have been moved to the lower screen during battles to clear it up so you can see more of the action while fighting. The 3DS also gives you a bonus for playing the demo and lets you post screen shots on the MiiVerse.
Both have a couple of free day one DLC's, other than that none of the story is changed.
Here are a few screen shots:
Here is a good example of the chooices you can make and how it develops your character.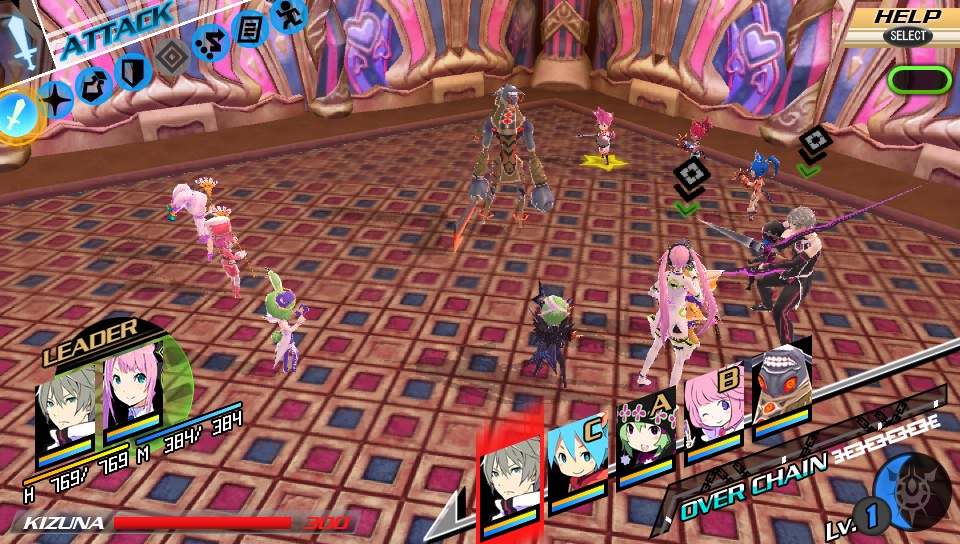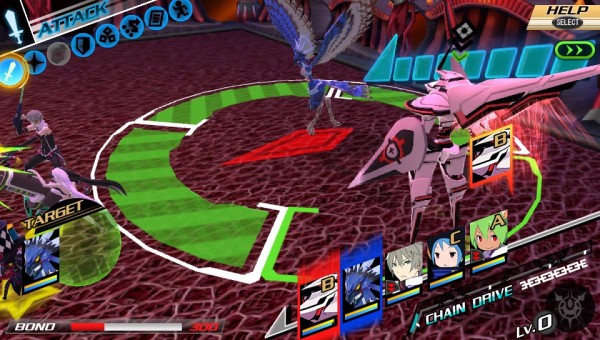 Reviews: Conception 2 has recieved Mid to high scores across both systems depending on the review themselves. Nintendo Life game it an 8/10 and Famitsu a 34/40 while Gamespot and Game Informer gave it a 5 and 6 out of 10 respectively. Most have pointed out that this isn't the kind of game they have normally played or thought would be localised. As of today the overall review scores put the Vita at 64.38% and the 3DS version at 70%. It's of some note however that the Vita version was exspected to sell more copies in Japan and more were sent out while no word on how either version is exspected to do in the west.
EDIT: They just announced this morning that Conception II will be released in the EU next month as a download only game.EDIT #2: Atlus has announced that in may it will release two DLC quests featuring "Monokuma" from Danganronpa and hinted at some possible other cross over dlc's. One DLC will be free while the other will be paid.
EDIT #3: So, nintendo is not restricting which photos you can post from the game on the Miiverse. Which is nice in a way and hopefully they keep it up for other games that come out... though if thye do I am sure they will have to find a way to ristrick who has access to what communities since it is an "M" rated game. I'd post some of the pictures they have on the MiiVerse here to show you but I don't allow things like that on this forum ;)