Sooo let me explain. This isn't exactly a "Game of THE Year" thread, but kind of a thread to look back on the games you've played this year new or old (also I didn't play many 2015 games shhh). Feel free to list your Undertales, Fallout 4s, or maybe you played Ocarina of Time for the first time and loved it. Yeah yeah MH4U came out this year, but at least talk about other things because we all already know how good MH is heh.
So for me, I would choose
Deus Ex
(specifically the GOTY Edition). It was released in 2000, but I finally got around to playing it.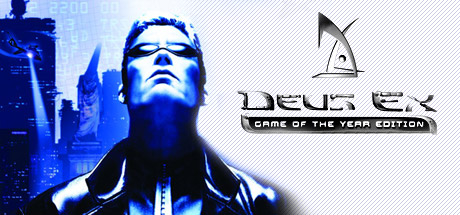 I can't really think of anything I actually disliked about it. The only thing that was actually bad about it was the AI. Yeah you might say the voice acting, but it made me laugh and it was great. I thought the story and game-play were excellent, and I loved all 33 hours of that game. Considering another play-through actually.
I guess some people might actually want a GOTY opinion so here are mine: MH4U (duh), or Splatoon.
Honorable Mentions:
Splatoon
Super Mario Maker
MH4U
Deus Ex: Human Revolution - Director's Cut
A Link to the Past
Hatsune Miku: Project Mirai DX
Double Dragon Neon
Aquaria
Bastion
Hitman: Blood Money
Dragon's Dogma: Dark Arisen (still playing through this one, but have been enjoying myself a ton)
3D Gunstar Heroes
The Wonderful 101
Feel free to agree, disagree, get mad at me, etc., but I'm mostly curious about what other people have been playing this year. Maybe I'll end up adding a bunch of stuff to my wishlist when (insert holiday of choice) comes around.