Otoshimo
Seregios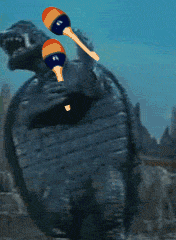 Thank you Points

: 9

Monster Hunter Information
3DS friends code:


Primary MH Title

:

Monster Hunter 3 Ultimate 3ds


Country of Origin (for connection Speed use): Distortion World

Subject: Re: I hate helping newbies... Wed Jan 02, 2013 12:33 pm

---

@JFizzle wrote:

@ Laz and Otot: (On the Whole Godzilla Theme) Here's what I got for Yas....



LOL:

Best part is right at 2:30,
Slam! Slam!! Right Hook! Slam!! LMAO!

Lool seen that one before, but i like this one better

Spoiler:

On Topic

@Kholdstare wrote:

Where do you find these newbs that screw shit up?? All i ever find are Elitist junkies and people that only speak different languages who don't understand you when you says "Don't hit it when its sleeping" and such.

it's called Recruiting server, my boy. tri hasn't died that much where the noob/elitist ratio has become one sided
Kaz
Aptonoth





Thank you Points

: 0

Monster Hunter Information
3DS friends code:


Primary MH Title

:

Monster Hunter Freedom Unite


Country of Origin (for connection Speed use): 8

Subject: Re: I hate helping newbies... Wed Jan 02, 2013 2:33 pm

---

@GrashXL002 wrote:

@Kaz wrote:

I find this thread ironic, seeing as you posted a topic needing help with every monster in MHFU.

Also, what Ares said, if you hate doing something, why go out your way to do it?


Let me revise my whole thoughts.

I didn't ask help for every monster, but asking for help with a quest is ok.

What I was trying to point out in this thread was I'm getting pissed with dumbshits and elitists. As I said, the ones who listen and are willing to learn and become good hunters, I don't mind. As I said, it's the ones who think they know everything when really they're doing the total opposite of what they're supposed to be doing.

Well, you really should have named your thread something different then. I can understand hating ignorant elitists, but the title "I hate helping newbies" makes you seem like one of them yourself, seeing as newbies means people who are new to the game.
Win32error
Lead Admin





Thank you Points

: 89

Monster Hunter Information
3DS friends code:


Primary MH Title

:

Monster Hunter Tri


Country of Origin (for connection Speed use): 8

Subject: Re: I hate helping newbies... Wed Jan 02, 2013 4:59 pm

---

I think everyone's sorta said what they wanted about whatever this thread ever was about. My conclusion so far is that nobody seems to like annoying players. Big surprise there ;)

Thread locked.
Sponsored content

Subject: Re: I hate helping newbies...

---