Black Rain
Melynx





Thank you Points

: 2

Monster Hunter Information
3DS friends code:


Primary MH Title

:

Monster Hunter 3 Ultimate 3ds


Country of Origin (for connection Speed use): 8

Subject: MH3U Advertisements Thu Feb 14, 2013 6:33 am

---

When browsing or anything of the sort on YouTube I've been noticing quite the bit of video advertisement on MH3U which actually makes me smile.

I live in a Australia so naturally the Publisher/account for the ad is NintendoAu so my question is anyone else outside of Australia getting these ads.

I ask this because im pretty sure Nintendo is the publisher for MH3U (just like MH3) in Europe/Australia Unlike the Americas where Capcom publish it.
Tirith
Bnahabra





Thank you Points

: 3

Monster Hunter Information
3DS friends code:


Primary MH Title

:

Monster Hunter 3 Ultimate WiiU


Country of Origin (for connection Speed use): 8

Subject: Re: MH3U Advertisements Thu Feb 14, 2013 7:38 am

---

i haven't seen any ads for mh3u yet myself, maybe i'm going to the wrong sites.
i see the stuff from capcom pop up on facebook occasionally and the stuff from here.

Black Rain
Melynx





Thank you Points

: 2

Monster Hunter Information
3DS friends code:


Primary MH Title

:

Monster Hunter 3 Ultimate 3ds


Country of Origin (for connection Speed use): 8

Subject: Re: MH3U Advertisements Thu Feb 14, 2013 7:47 am

---

@Tirith wrote:

i haven't seen any ads for mh3u yet myself, maybe i'm going to the wrong sites.
i see the stuff from capcom pop up on facebook occasionally and the stuff from here.


Just to note I have only seen it on youtube

Spoiler:
Tirith
Bnahabra





Thank you Points

: 3

Monster Hunter Information
3DS friends code:


Primary MH Title

:

Monster Hunter 3 Ultimate WiiU


Country of Origin (for connection Speed use): 8

Subject: Re: MH3U Advertisements Thu Feb 14, 2013 8:17 am

---

i don't go to youtube very often, i can say that i have not seen it on hulu and i watch the daily show there almost daily. =)
parasky
Jaggi





Thank you Points

: 0

Monster Hunter Information
3DS friends code:


Primary MH Title

:

Monster Hunter 3 Ultimate WiiU


Country of Origin (for connection Speed use): United Kingdom

Subject: Re: MH3U Advertisements Mon Feb 18, 2013 10:55 am

---

Good to see that this game is actually getting promoted.

I have also noticed that nintendolife.com now have MH3U advertisements on every single page now! :D

Spoiler:
Otoshimo
Seregios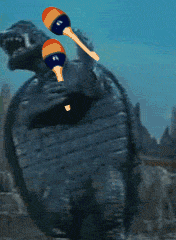 Thank you Points

: 9

Monster Hunter Information
3DS friends code:


Primary MH Title

:

Monster Hunter 3 Ultimate 3ds


Country of Origin (for connection Speed use): Distortion World

Subject: Re: MH3U Advertisements Tue Feb 19, 2013 3:34 am

---

@Black Rain wrote:




Spoiler:

lol All I saw was pokemon at 1st,

and like that im going to watch smosh XD
Sponsored content

Subject: Re: MH3U Advertisements

---